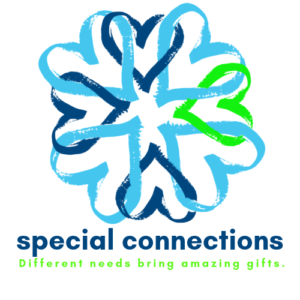 Special Connections
Many Needs Bring Amazing Gifts
Special Connections is a relationship-based ministry for children, youth, and adults who need some extra assistance during their time spent here at Saint Luke's. Because we want to include ALL people in our church family we welcome people with differences in learning, speaking, playing, hearing, and moving, and walking.
We have many adults and youth in our Buddy program, which is active on Sunday mornings as well as for major church events throughout the year. While our buddies are informed and trained, their main goal is to develop relationships with the people they support.
Here's how it works if you're seeking a buddy:
Come visit us at our Special Connections table. It's just off the main lobby to the right as you're walking toward our chapel.
Fill out a quick (circle your answers) form so that we can get to know more about your family member.
You'll be introduced to your buddy! Younger children will then join their regular age group class (if in session) or they will go with their buddy/buddies to our play therapy classroom upstairs. If desired, the buddy can accompany your family member to our children's sermon time (Tell Us Our Story) and then head out for their destination.
Here's how it works if you want to be a buddy:
Click here to sign up to be a buddy!
Summer Buddy Hours for June and July:
Sunday mornings from 10:15 until 11:45
Please contact Catherine Anne Thomas, [email protected] with any questions. We are always happy to provide tours of the church so that everyone is comfortable on their first day here!