[one_half]
Welcome to Saint Luke's Little Saints Preschool & Kindergarten
     ~  Celebrating 20 Years of Early Childhood Education  ~
Saint Luke's Little Saints is the accredited weekday school at Saint Luke's Presbyterian Church located in Dunwoody, Georgia. We serve families with children 12 months old through Kindergarten. Our school reflects the close-knit community that is Dunwoody, with many of our families within walking distance.
Our staff is brimming with experienced teachers full of love for the children in their care. Learning through play in a Christian environment is at the core of our education and we strive to develop a positive self-image in each Little Saint. Find a spot on the rug for circle time, observe an experiment in the Science Lab and try your hand at popcorn math. Worship with us in weekly Chapel, play an instrument in Music and meet us on the playground for tag.
We are not just a school . . . we're a family!  To see what Saint Luke's Little Saints means to our families, please read this letter from the Mother of a Little Saint.
For more information, send your mouse up to "Preschool" and scroll through to meet the Saint Luke's Little Saints Preschool & Kindergarten staff, learn about our curriculum and more!
To arrange a tour, please contact:
Carol Perry, Preschool Director
770-393-1424 ext. 240
Click here for Enrollment Information
Saint Luke's Little Saints is Accredited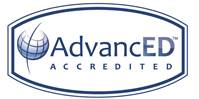 Saint Luke's Little Saints  has been accredited with AdvancED since 2009  and is a member of the Georgia Preschool Association, GAYC (Georgia Association of Young Children), North Georgia Preschool Association, Metro-Atlanta Early Childhood Directors' Group, and the Preschool Directors' Network.
Saint Luke's Little Saints Mission Statement
The Preschool & Kindergarten Program at Saint Luke's Presbyterian Church is dedicated to nurturing the whole child through age and developmentally appropriate experiences and activities. In serving the congregation and the community, we seek to provide a Christian atmosphere of loving acceptance wherein each child can grow socially, spiritually, emotionally, physically, and intellectually. We believe each child is a child of God and, therefore, has a right to develop to his or her fullest potential. A positive self-image is a firm foundation for a happy and successful child, and our primary goal is to develop this in each child.
Saint Luke's Little Saints History
In 1993, our church opened Parents' Morning Out with four classes which met twice a week with 50 children enrolled. Over the next four years, the Director and eight teachers built the program and eventually added a pre-kindergarten class. At that time the school name was changed to Saint Luke's Little Saints and the enrolled children have henceforth been referred to as Little Saints.
Today our school offers 7 classes, five days a week and has a staff of 20. We have weekly Music, Science Lab, & Creative Movement classes.  Weekly Chapel is held for 2's, 3's, Pre-K, & Kindergarten.  Our older students are an important part of Chapel, lighting candles and leading us with our special Little Saints prayer.  Families are welcome to attend Chapel with us Wednesday mornings at 9:30.  After school Lunch Bunch is available for potty-trained 2's and older. Little Saints in 3's and Pre-K may enroll in a selection of after school enrichment classes once a week.
[/one_half]
[one_half last=last]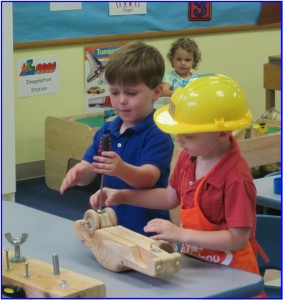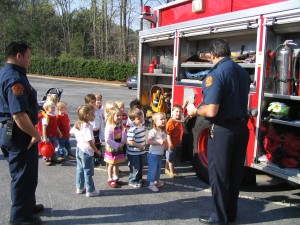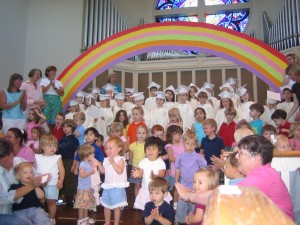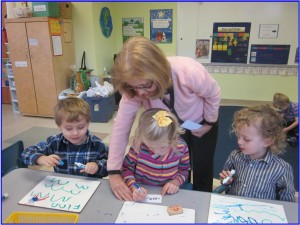 [/one_half]