[one_half]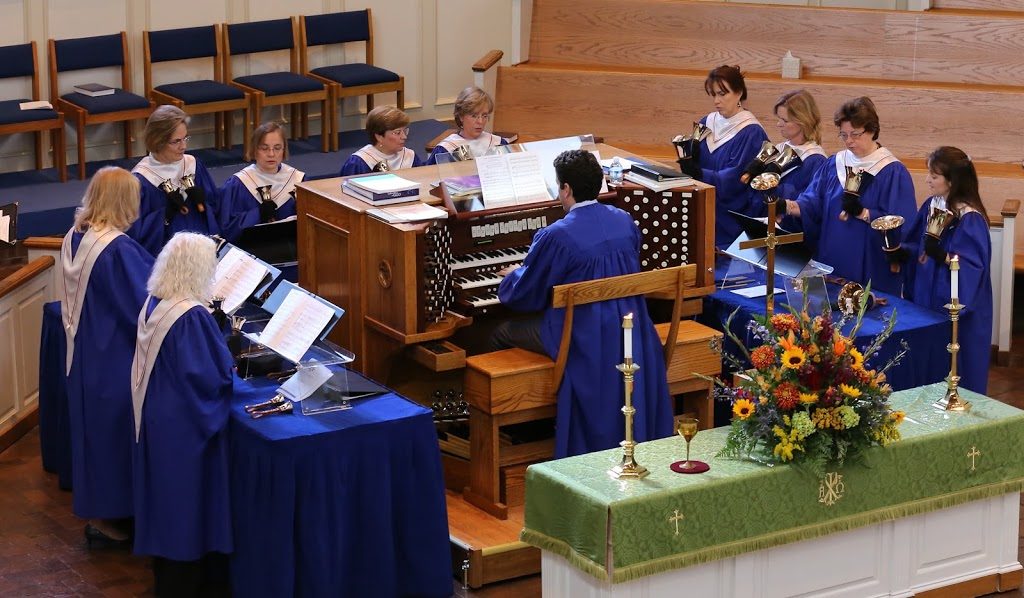 To listen to an audio sample of the Festival Ringers:
[thaudio href='http://slpres.org/wp-content/uploads/2014/08/Bells-5-18-14.mp3′]We Are One in the Spirit[/thaudio]. [/one_half] [one_half last=last]
The Festival Ringers is our handbell choir open to senior high youth and adults. Various ringing techniques and rhythm skills are learned on our 5-octave set of Whitechapel handbells and Malmark choir chime instruments. The Festival Ringers ring in worship four to six times throughout the year including the Toys for Tots benefit concert. Rehearsals are Wednesdays from 6:30 to 7:20 pm. Contact Clair Maxwell for more information.
To register for the Festival Ringers, click here, complete and sign the registration form and send to Clair.
[/one_half]