[one_half]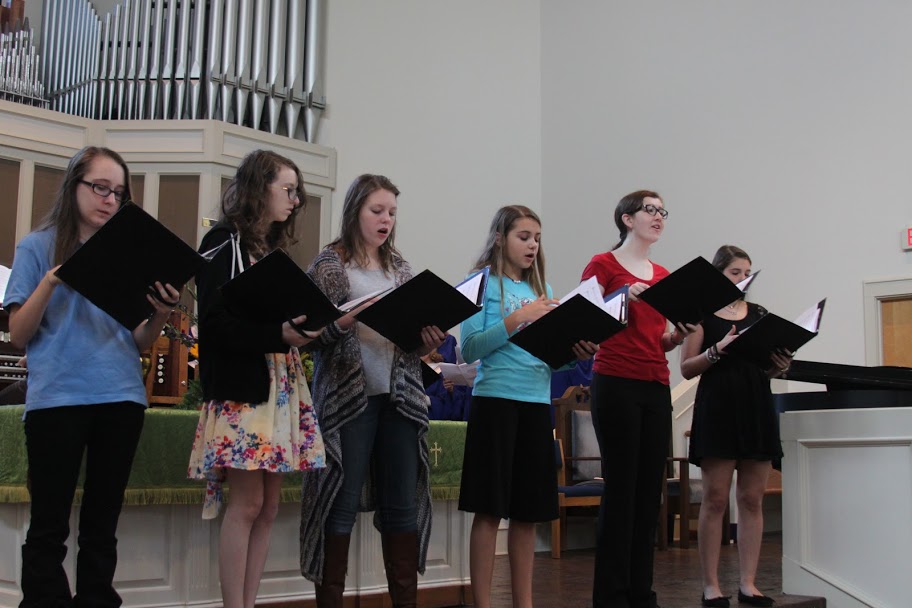 Listen to a sample of the Youth Choir:
[thaudio href='http://slpres.org/wp-content/uploads/2014/08/Youth-Choir-1-3-23-14.mp3′]I'm so Glad Jesus Lifted Me[/thaudio]. [/one_half] [one_half last=last]
There are many opportunities for 6th through 12th graders to share their musical gifts at Saint Luke's. Senior high students sing with the Chancel Choir and ring with the Festival Ringers. Youth instrumentalists and soloists lead worship periodically. Our youth also sing and play at special community events throughout the program year. These are great opportunities for young people to develop their faith and their musical talents in a fun environment. Contact Clair Maxwell for more information.
[/one_half]