Please consult the church bulletin and/or calendar for exact dates and details for all Special Services each year.
Advent and Christmas
Service of Lessons and Carols
Both services on a Sunday morning during Advent retell the story of the coming of Christ with our choirs leading the music at 10:30 am.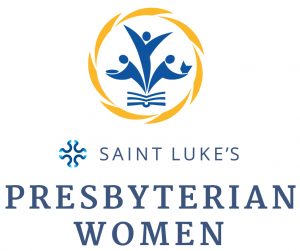 Presbyterian Women Christmas Dinner & Service
All women of Saint Luke's and their guests are invited to the  Presbyterian Women's Christmas Dinner and Candlelight Communion Service.  This event embodies the spirit and fellowship of Presbyterian Women and takes place the first Monday of December.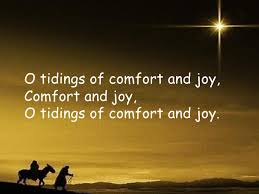 Service of Comfort and Rest
A Service of Comfort and Rest is hosted by Stephen Ministry in the Chapel during Advent . We invite you to a time of quiet reflection in the midst of this busy season. Please join us for refreshments at the close of the program.
 Christmas Eve Family Service
Everyone joins in to celebrate Christ's birth in the Christmas Eve Family Service at 5:00 pm featuring a recreation of the story of Christ's birth.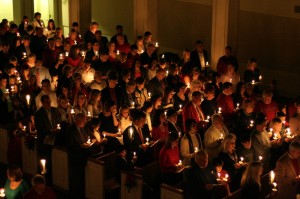 Christmas Eve Candlelight Worship Services
Join us in the Sanctuary for Worship and Music at 8:00 pm or in the Chapel for Worship at 11:00 pm for joyful and music-filled celebrations of Christ's birth.
Lent, Holy Week, and Easter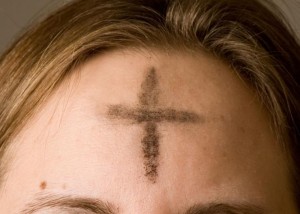 Ash Wednesday
Start Lent in deep contemplation. Remember God made you from dust and to dust you shall return. In life and in death we belong to God.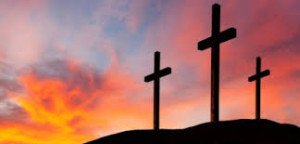 Holy Week Services
Holy Week begins with Palm Sunday (childcare provided) and continues with Maundy Thursday Soup Supper and Communion Service, commemorating the first Lord's Supper, at 6 pm in the Great Hall and Good Friday Service at 7 pm in the Chapel. Childcare is not provided on Maundy Thursday or Good Friday, as children are encouraged to join their parents for these services.
Easter
Easter worship begins at Sunrise (7 am) in the Courtyard followed by Easter Service in the Sanctuary at 8:30 am and Easter Worship in the Sanctuary at 10:30 am. Childcare is provided for both services.
Yearly Events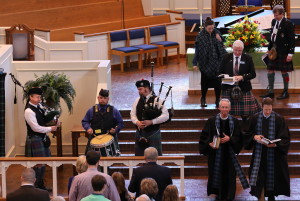 Scottish Heritage Sunday
On February 24, this special 10:30 am service features tartans and bagpipes in celebration of the Scottish heritage of the Presbyterian church. This service is the inspiration for a Tartan weekend with the Tartan Trot Road Race held the Saturday before.  Click here for more information about the Tartan Trot.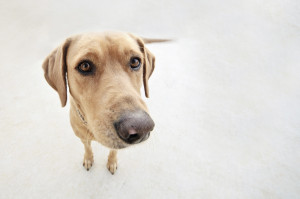 Blessing of the Animals
All creatures great and small are invited to participate in this service of worship celebrating all living things in God's good creation. Fur, feathers, scales, and fins are welcome! Your pet will receive a special blessing as we give thanks to God for the gift they are to our lives. If your pet is unable to travel, feel free to bring a photo, their collar, or other memento.
Each year, certain Sunday Church Services are led by members of our Music Ministry, Children's Ministry, Youth Ministry, Boy Scouts, and Girl Scouts.  These services allow the aforementioned participants an opportunity to contribute to Saint Luke's Presbyterian Church Worship Experience.